Subaru Share the Love: Make-A-Wish Oregon & The Victory Academy


Over the last 13 years, through the Subaru Share the Love Event, Subaru of America Inc. and its participating retailers have donated more than $200 million to charity, with customers choosing between four national charities and over 1,610 hometown charities. In this, our 14th year, we were able to share the love with two amazing organizations, Make-A-Wish Oregon and the Victory Academy.
Since 2017, Wilsonville Subaru has partnered with the Make-A-Wish foundation and the Victory Academy through fundraisers, work programs, and events. Hosting events and teaching students has allowed our dealership and staff to better serve the community by giving back and making an impact on their lives through experiences and donations. This year, we were able to raise over $50,000 for these organizations!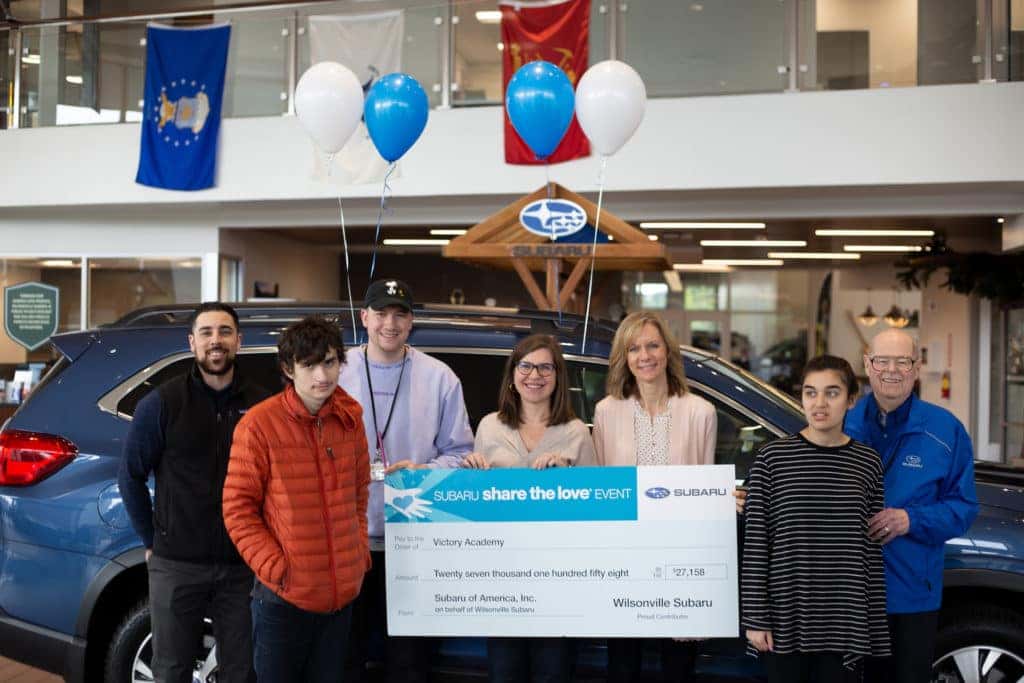 Victory Academy (Victory) is Oregon's only dedicated year-round private school, serving Oregon's children, teens, and young adults affected by Autism. Victory is accredited through cognia™ and approved by the Oregon Department of Education. Our partnership with the Victory Academy allowed us to teach students and staff the ins and outs of the automotive industry while giving them valuable skills to use in the future. With our Share the Love donations, customers were able to choose to donate a portion of their new car purchase to the charity of their choosing. We were able to raise $27,158 last fall!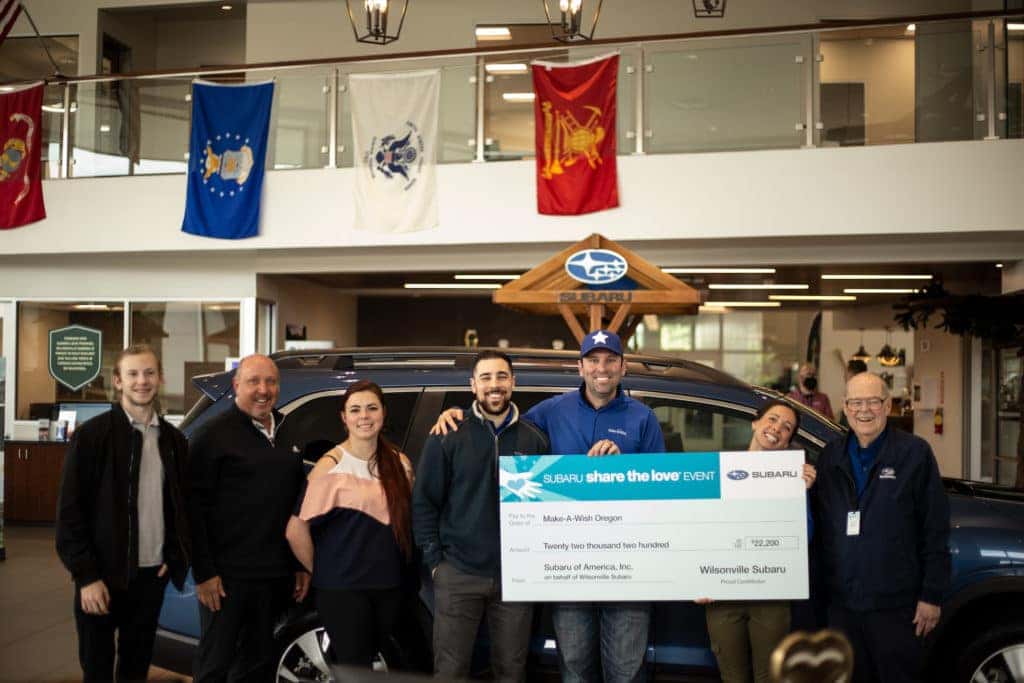 Make-A-Wish Oregon grants more than 200 wishes annually to children throughout Oregon and Clark County, Washington. Our dealership was lucky enough to host a Tree House event for Brian back in December, and we presented him with gifts and goodies thanks to local sponsors! Brian's wish was a ninja treehouse, so we had one of our Subaru's fitted with a rooftop tent, wood circles ready for guests to write notes, and we even had s'mores & coffee thanks to Dutch Bros and 1927 Smores! It was an amazing experience and we look forward to doing it all again this year. Share the love was able to raise $22,200, which Make-A-Wish Oregon gladly doubled!
We are so happy to share this experience with two great organizations and can't wait to continue our relationship going forward!