Best Day Trips in Oregon for Hiking, Kayaking & Beaches
Oregon is full of sites to see, trails to explore and beaches to enjoy. Whether you're a kayaking enthusiast, a hiking expert or someone who just enjoys the beauty of the great state we live in, there's surely a piece of Oregon that's perfect for you. Many native Oregonians have experienced the beauty of Multnomah Falls and all the fun that Seaside has to offer, but what other day trips can you find in Oregon? Keep reading to learn about some of our favorite Oregon day trips, their distance from Wilsonville and more.
Best Day Trips for Hiking in Oregon
Silver Falls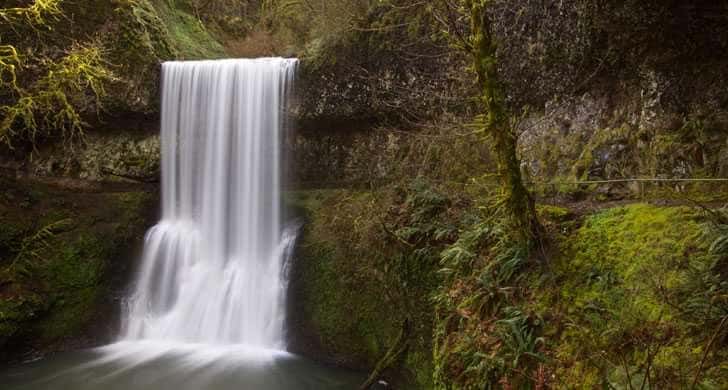 Photo Courtesy of www.oregonstateparks.org
Located just east of Silverton, Silver Falls offers a unique hiking experience. The Silver Falls State Park cascades over 9,200 acres – making it the largest state park in Oregon. The entirety of the hike is nearly 7.2 miles, although shorter routes are available along the way. If you decide to conquer the entire 7.2 mile journey, you will be able to visit 10 waterfalls along the way – some which you can even walk behind due to the deep caverns behind them. The park is open year-round and parking at the state park costs $3. Keep in mind that for safety purposes, pets are not allowed on the trails.
Directions: To get to Silver Falls from Wilsonville, follow I-5 south to Marion County, then take exit 9 from OR-22 E and follow OR-214 North to the destination. (53 miles) Map to Silver Falls
Smith Rock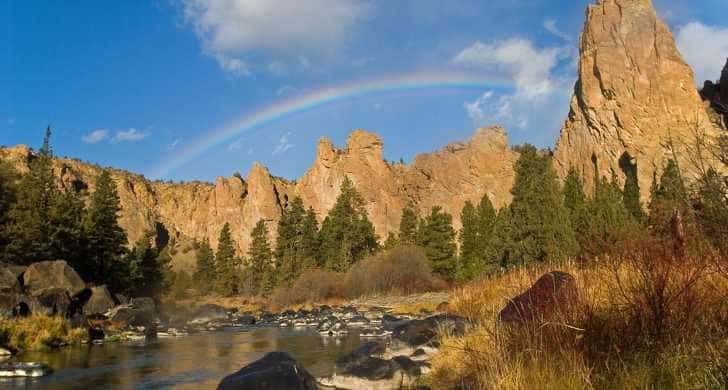 Photo Courtesy of www.oregonstateparks.org
This beautiful state park in Terrebonne has 12 hiking routes with varying difficulties. Smith Rock offers a variety of incredible hikes, whether you're in the mood for a brisk half mile trip such as the Rim Rock Trail or you're ready to master the 3,360 foot summit that is Misery Ridge. Smithrock.com has put together a list of five recommended hikes, including: Canyon to Rim loop, Homestead to North Point loop, Reverse Misery Ridge loop, Summit Loop and Wolf Tree to Burma and back. Visit smithrock.com for more information on each of these remarkable hikes.
Directions: To get to this incredible Central Oregon landmark, get on I-5 N from Wilsonville and take I-205 N to OR-212 E. From here, get on US-26 E/Mt Hood Hwy in Boring and follow US-26 to Deschutes County, where you will continue on Austin Rd. and take Lambert Rd/NE Wilcox Ave to Crooked River Dr. (147 miles) Map to Smith Rock
Cape Lookout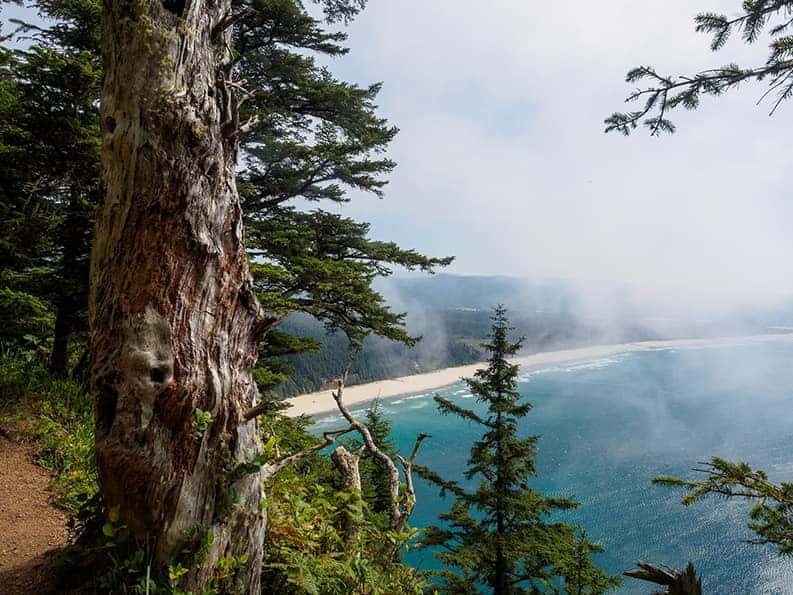 Photo courtesy of: www.thousandwonders.net
If you're searching for a hike with a beautiful view of the ocean, look no further. This 4.8 mile there-and-back hike has stunning views of Cape Kiwanda and Haystack Rock at its peak. Keep an eye out for blooming wildflowers as well as wildlife on your way up. Once you reach the top of the ridge, just follow your steps back to the beginning– but don't forget to take a moment to enjoy the view and search for whales, as Cape Lookout is known for being a great whale-watching location. This family-friendly trail is classified as an "easy" hike.
Directions: Start on I-5 N to US-26 W and OR-6 W, which you will take to 1st st. in Tillamook, then turn right on OR-131 W to Whiskey Creek Rd. (93 miles) Map to Cape Lookout
Best Day Trips for Kayaking in Oregon
Trillium Lake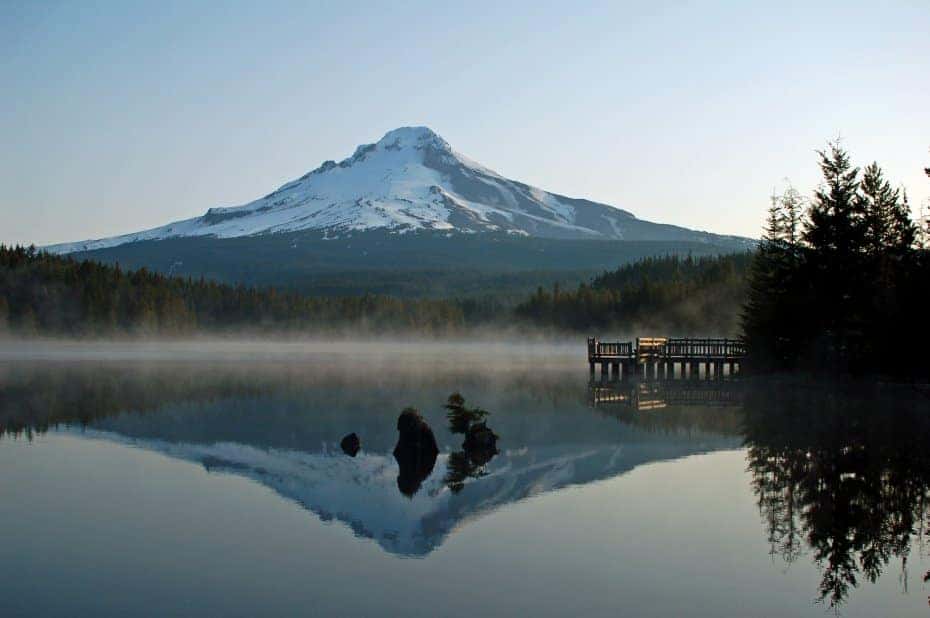 Photo courtesy of: www.outdoorproject.com
Trillium Lake is notorious for its gorgeous views of Mt.Hood. Take in the views from the comfort of your own kayak, or rent a kayak locally. Trillium is a favorite location for many Oregonians in the summer and the 65-acre reservoir is regularly stocked with rainbow trout, if fishing is also on your agenda. If you choose to ditch the day-trip lifestyle and stay the night, consider checking out the Trillium Lake Campground.
Directions: From Wilsonville, get on I-5 N to I-205 N and take exit 12 for OR-212. Merge onto US-26 E/Mt.Hood Hwy and continue on NF-2656. (65 miles) Map to Trillium Lake
Willamette River Water Trail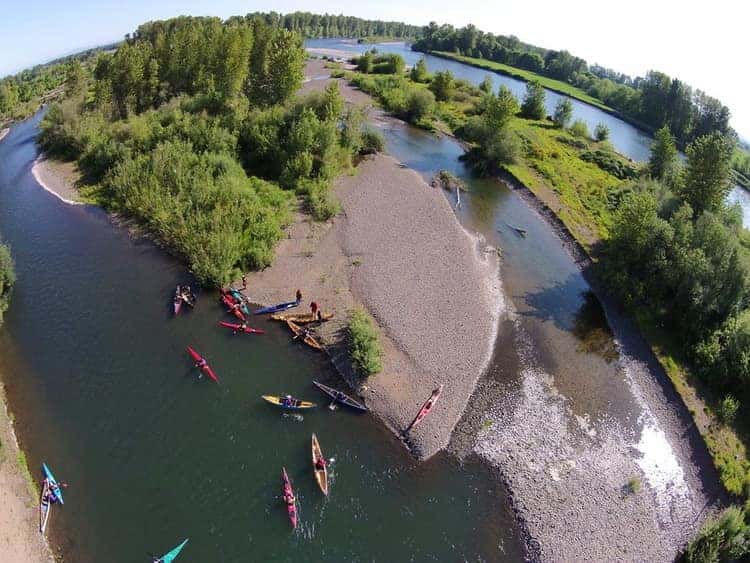 Photo courtesy of: willamette-riverkeeper.org
This unique trail is one of only 20 national water trails in the United States. Designed specifically for activities such as kayaking and canoeing, the Willamette River Water Trail is a group of properties that provide river access for paddlers. Take a short trip on the Willamette or go on a multi-day adventure on the river's 187 miles of mainstream. The stream is generally pretty mellow – perfect for novice or beginner paddlers. The Willamette River Water Trail has three sections: Springfield to Albany, Albany to St. Paul and St. Paul to Portland.
Directions: There are many access points to get to the Willamette River Water Trail – learn more at http://willamettewatertrail.org/
Best Beach Day Trips in Oregon
Astoria, Oregon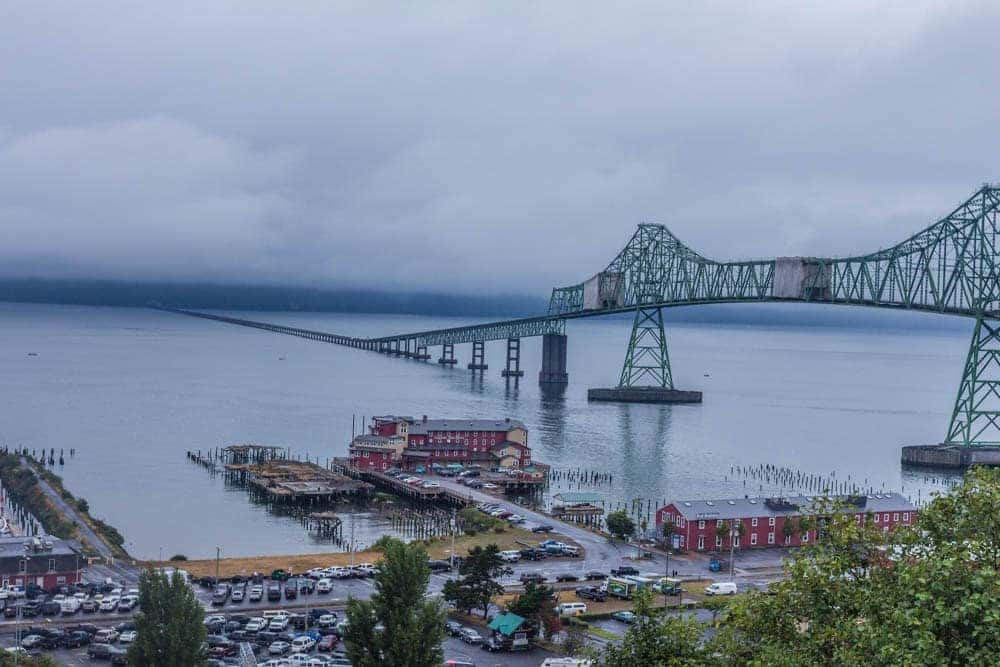 Photo courtesy of: www.astoria.or.us
Who doesn't love "The Goonies"? Lucky for Oregonians – we're just a short drive from the city where The Goonies was born. A two-hour drive north brings you to Astoria, a noteworthy city near the mouth of where the Columbia River meets the Pacific Ocean. There are plenty of sites to see in Astoria, including the Oregon Film Museum, the Astoria Column and Fort Stevens State Park. The city is also well-known for their pub-scene, featuring popular breweries such as Fort George Brewery and Astoria Brewing.
Directions: Hop on I-5 N and head towards US-26 W. Take the ramp to U.S. 101 N and continue onto US-30 E where you will turn left. Follow 12th St. to the destination. (106 miles) Map to Astoria
Manzanita, Oregon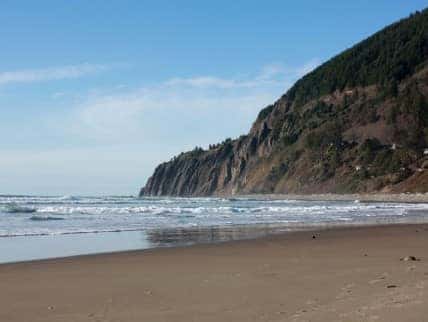 Photo courtesy of: www.visittheoregoncoast.com
This small beach town gives you the Oregon Coast experience without the overcrowded-tourist nature. This humble oceanfront town features 7 miles of beach and a variety of shops, restaurants and more all in a short walking distance. For the wine enthusiast, check out the Winery at Manzanita, featuring a large patio area with fire pits and comfy chairs. If whiskey is more your style, MacGregor's is just around the corner from the winery – the best of both worlds!
Directions: From Wilsonville, get on I-5 N and follow it to OR-217 N. Get on to US-26 for 75 miles and continue on to OR-53 to Nehalem. Turn right on US-101 N and continue on Laneda Ave. Then take Dorcas Lane to 4th street and you will have arrived in Manzanita. (96 miles) Map to Manzanita
Depoe Bay, Oregon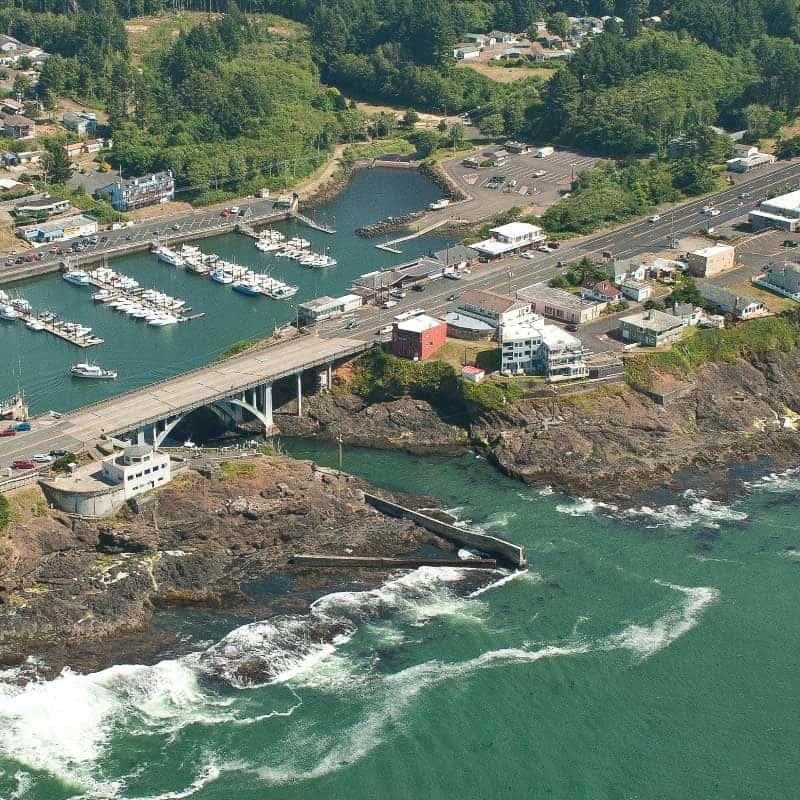 Photo courtesy of: www.oregonbeachvacations.com
Commonly known as the "whale watching capital of the Oregon Coast", Depoe Bay is known for incredible whale watching and saltwater taffy. Become an expert whale watcher and visit local shops in Depoe Bay and swing into Lincoln City for amazing shopping opportunities on your way back north.
Directions: Navigate to I-5 S and take exit 278. Continue to OR-219 N and continue on to OR-18 to Depoe Bay. (93 miles) Map to Depoe Bay