How my iPhone can Help me Find my Car
Picture this: You're walking out of the grocery store. It is wet, cold, and you have no idea where you parked. You walk up and down the rows of cars, trying to recognize your vehicle in a sea of similar colors and models. If you have an iPhone and Apple CarPlay or a Bluetooth car stereo, a much easier way exists.
Apple CarPlay and Bluetooth allow you to connect your iPhone to your car seamlessly. You can access music apps, podcasts, maps, and it will aid in finding your car! So, let's dive into how to find your car using your iPhone.
How to Enable Location Services
Using the location settings on your iPhone, your car can track where you parked, and directions to find it! No more searching after sporting events, remembering where you  parked after a night out, or walking around after shopping. To enable this simple setting, download Apple Maps onto your iPhone and go to your iPhone's settings. Here, you will access Settings > Privacy > Location Service > System Services >Frequent Location. This will allow your iPhone to track the places you go, and give you recommended directions based on your daily routines.
How to Turn on Show Parked Car Location
Next, you will need to Enable the Parked Car Location in your Apple Maps settings. Here, you will go to Settings > Maps > And toggle "Show Parked Location" to green. Now you have your settings locked in, and you're ready to never lose your car again!
This setting is compatible with any iPhone 13, iPhone 12, 11 (Pro Max), XS Max, XS, XR, X, 8 Plus, 7 Plus and iPhone 6S with iOS 15.
Finding your Car on Apple Maps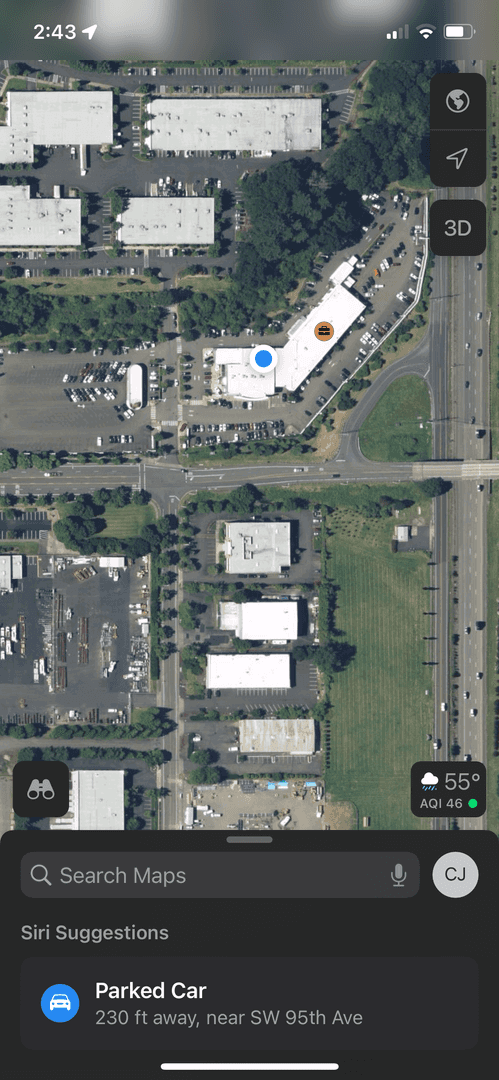 To find your car on your iPhone, simply open the Apple Maps app. Your map will always be updated with the current location of your car. Once you turn your car off, your location is documented on the app. The car can be found by clicking the search bar, and Parked Car. Now you can interact with the location as you would an address or business. If you have your work or home address inputted into your phone, your parked car location won't show up on the map but will still be available in the search bar. This is because your location is already known!
Unfortunately, Find My Car is only available on iPhones. However, there are some awesome apps that all phones are compatible with!
This feature is available on all makes and models that feature Apple CarPlay and Bluetooth connectivity. For a list of Subarus that have Apple CarPlay and Bluetooth,  please visit the Subaru Website.