Lattes, Paninis & Cars, Oh My! | Wilsonville Subaru's Outback Café
About the Outback Café at Wilsonville Subaru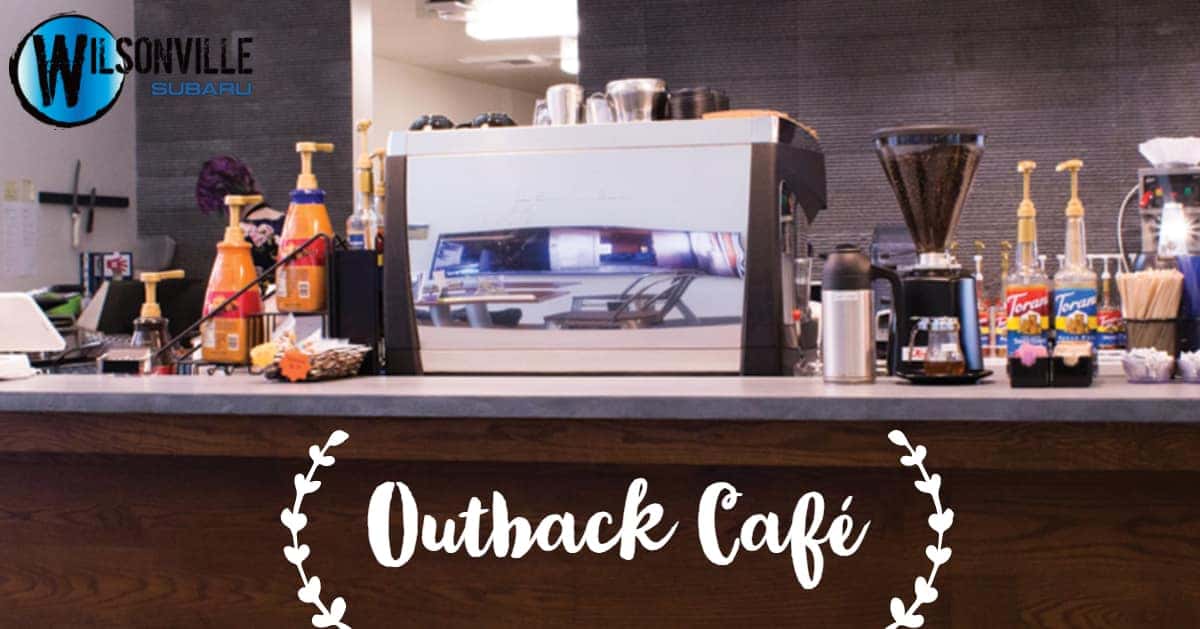 Who doesn't enjoy a hot cup of coffee on a chilly Oregon day? Or maybe an iced latte on those sunny and 75 days when the sun decides to finally make an appearance.
Stay caffeinated whether you're waiting for your Subaru's oil change in our service department or shopping for a new car in our beautiful indoor showroom by visiting the Outback Café, powered by Cafés Unlimited.
The Outback Café is located right near our waiting area, just between the service department and the entrance to the indoor showroom. Shopping for a new car? Enjoy a complimentary cup of drip coffee. Ready for lunch? Order a made-to-order Panini, fresh wrap or a warm bagel.
Cafes Unlimited first started in 2007, and in the 11 years since, they have expanded to 10 locations in the Pacific North West, including our own Outback Café. Featuring extremely popular K&F coffee, our baristas can meet all of your coffee needs, from lattés and mochas to black coffee – and both hot and iced options.
Whether you're shopping for a new car, servicing the one you already have, or you're just in the neighborhood, swing in to Wilsonville Subaru and experience all the magic the Outback Café has to offer.
Follow Wilsonville Subaru on Instagram to stay up-to-date on specials, updates and deals. Learn more about Cafes Unlimited here.