Subaru Outback vs. Ford Escape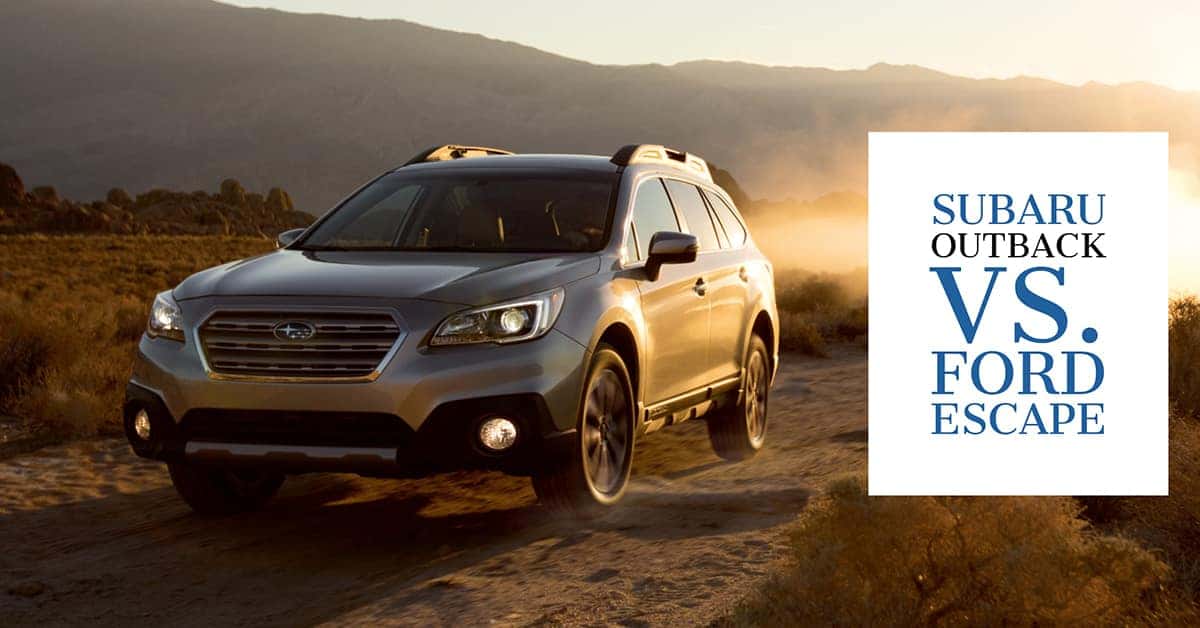 If you're in the market for a crossover SUV or a wagon, chances are the Subaru Outback is on your radar. The Outback has many desirable features, but how does it stack up against the competition? Find out more about the competitive advantages of the Subaru Outback in comparison to the Ford Escape.
Price
Price is easily one of the most important considerations when buying a new car. While every Outback model comes with standard Symmetrical All-Wheel Drive, all-wheel drive is not available on the base Ford Escape trim level. In order to compete with the Outback's all-wheel drive model (starting at $25,895 MSRP), a higher trim level with an MSRP of $28,045 would be necessary. So, the standard all-wheel drive Outback comes with a price tag that is $2,150 less than the Escape.
Fuel Economy
Who doesn't like to save money at the pump? The Outback's EPA-estimated 25/32/29 MPG easily beats the 22/28/25 of the competition. Additionally, the Outback's 18.5 gallon fuel tank is 2.8 gallons larger than the Escape's, giving the outback a 463/592 (city/highway) mile fuel tank range, compared to the Escape's 345/440.
Safety
Safety is a huge factor when it comes time to buy a new vehicle. The Outback is equipped with a total of eight airbags, which is two more than the 6 airbags that come standard on the Escape. Additionally, the available technology on the Outback, including EyeSight technology and steering responsive headlights have earned the 2018 Outback an IIHS "Top Safety Pick Plus" rating. The Escape did not receive a Top Safety Pick rating at all.
Convenience
The Subaru Outback has been named the longest lasting in its class1, and what's more convenient than a car that lasts for years down the road? The 2,700 pound towing capacity of the Outback adds additional towing convenience, in comparison to the Escape's 1,500 pound towing capacity. Add in standard roof rails and 14 exterior color options and the Outback easily beats out the competition.
1(based on the average of vehicles in operation vs. new registrations for each model year using HIS Markit data)