Subaru Outback vs. Forester: Which is Best for You?
Subaru Outback vs. Forester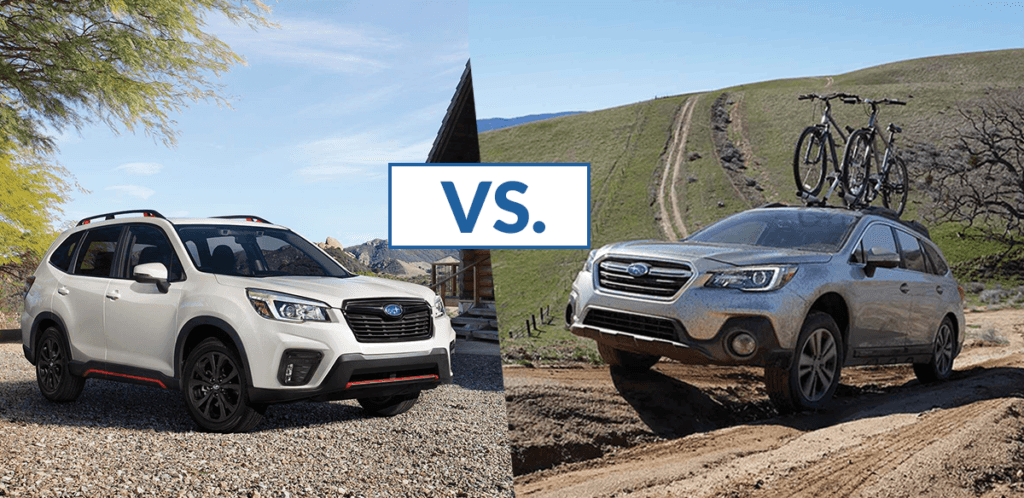 ---
Subaru is known for being one of the most dependable, long-lasting manufacturers on the market. That's why it should come as no surprise that both Outback and Forester are among the top-selling vehicles of 2018. But if you're shopping for a mid-sized SUV or a trustworthy wagon, you'll want to know the difference between the two popular Subaru models.
Cost
While Outback and Forester are both in the same approximate price range, Forester's base model starts out with a lower price tag than Outback.
Outback: starting at $26,345
Forester: starting at $24,295
While the Forester has a lower base MSRP than its sibling, the Outback, the Forester actually costs more in the long run. For the 2018 model year, Outback had a 5-year true cost to own of $34,194, where the Forester's true cost to own was $34,726. Edmunds' 5-year true cost to own takes into account depreciation, fuel, financing, insurance, maintenance and repair costs.
Safety
When it comes to safety, Outback and Forester are on pretty equal playing fields. Both models come with standard EyeSight Driver Assist Technology, a suite of safety features including: adaptive cruise control, lane keep assist, pre-collision braking and pre-collision throttle management.
In 2018, both vehicles also received IIHS' Top Safety Pick awards. The only difference in safety features worth noting is that Outback comes with one additional airbag (8 total) than the Forester.

Technology
When it comes to technology, both vehicles have a lot to offer. Both Outback and Forester come with standard Apple CarPlay, rear-vision cameras, keyless entry and dual front USB ports.
Forester comes with standard dual-zone automatic climate control to keep you and your co-pilot comfortable. Dual-zone automatic climate control is available on Outback, but not on the base model.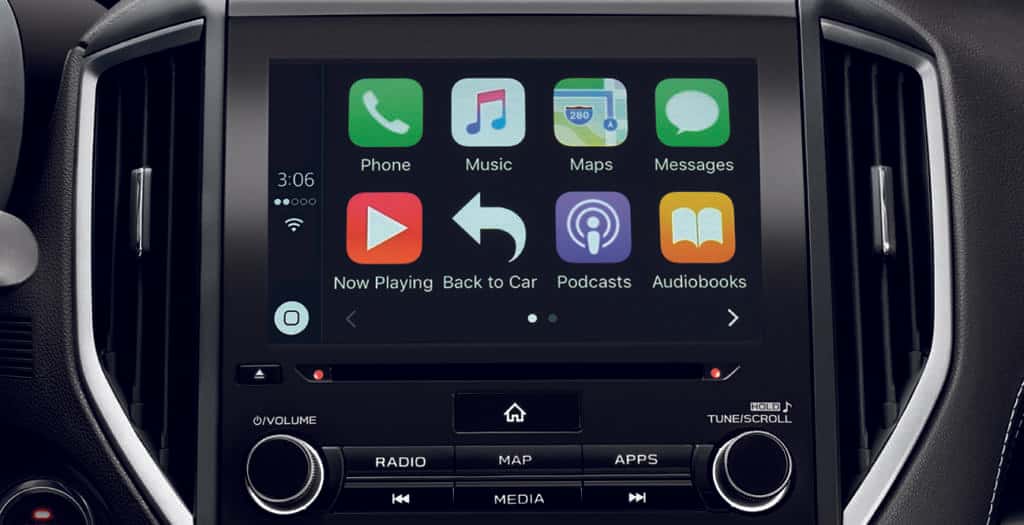 Convenience
When it comes to forward visibility, the Forester takes the number one spot according to Consumer Reports. However, a close second place went to the Outback. If you plan on using your Subaru to tow any kind of trailer, the Outback might be your best bet, with a towing capacity of 2,700 lb. (3,000 lb. when equipped with a 3.6L engine) compared to Forester's 1,500 lb. towing capacity.
Outback also leads the pair in cargo space, with 189.9 cu. ft. of cargo space with the rear seats folded flat, compared to Forester's 182.1 cu. ft. Additionally, Outback is 8 inches longer than Forester.
Whichever vehicle you decide on, Subaru's famous Symmetrical All-Wheel Drive will be standard. Additionally, both Subarus get similar fuel economy, the Forester with 26/33 MPG (city/hwy) and the Outback with 25/32.
Conclusion
If you're looking for a rugged vehicle to take you to all of your favorite Oregon adventure spots, the Outback is your BFF, with 2,700 lb. towing capacity, more cargo space and standard roof rails with cross bars. However, if you don't plan on off-roading and all you need is a trusty AWD SUV loaded with standard safety and technology features, the Forester might be a better option for you.