UPDATE on the 2019 Subaru Ascent
The time of the Ascent has almost arrived. The 8-passenger Subaru has created quite a lot of buzz in the motor industry, and you can expect to see it rolling out on to showroom floors this June. As the arrival date for the Ascent has gotten closer, we have learned more about the innovative Subaru SUV. So, what's new with the 2019 Subaru Ascent? Keep reading to learn more about some of the features included in Subaru's largest vehicle yet.
Wilsonville Subaru will have an Ascent available June 2-3 for guests to check out.
Call (503) 946-9203 for more information.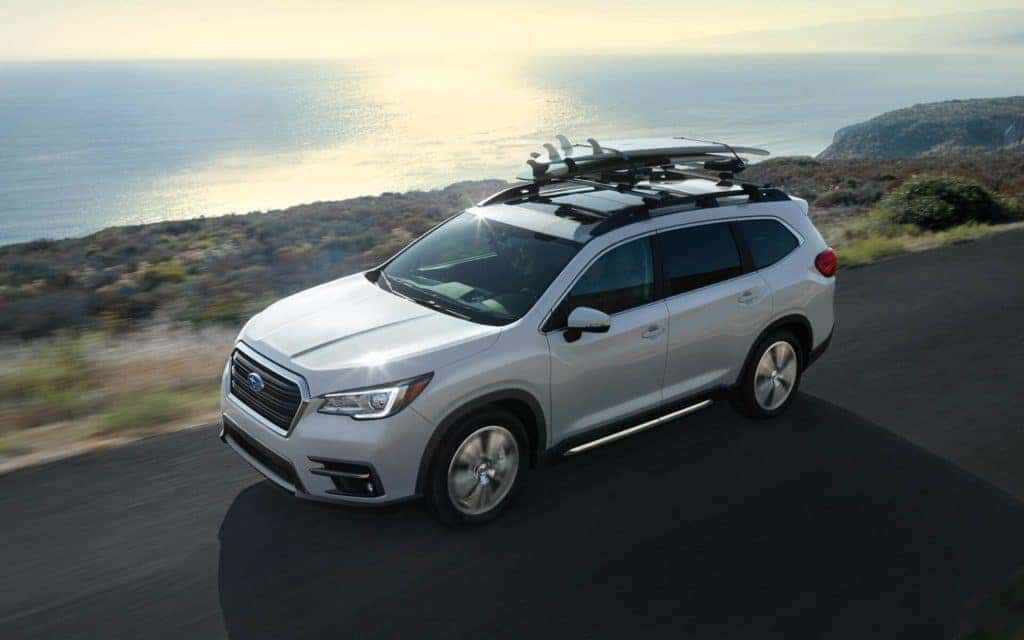 Outback's Big Brother
America has come to know and love the charming and reliable Outback – but the Ascent makes the iconic wagon look small. The Ascent is 5.5 inches taller, 3.6 inches wider and 7.2 inches longer than the Outback. Additionally, the Ascent has 45.4 cubic feet more passenger volume than the Subaru Outback – enough room for the whole family.
Interior
The Ascent's interior features a lot of upgrades that aren't available on many Subaru vehicles. For example, heated front seats are standard on all models besides the base model, and Limited and Touring even come standard with heated second row seats. For additional comfort, Limited and Touring also come with extendable thigh support on the drivers seat: perfect for the long-legged driver. 19 cup holders. You heard that right, 19 cup holders come standard on every Ascent model.
Performance
Featuring an all new Boxer 4 turbocharged and intercooled engine, the Ascent was built for high torque and efficiency. This new and improved Boxer 4 produces 260 hp @ 5,600 RPM and 277 lb-ft. of torque @ 2,000 – 4,800 RPM, making it more powerful than the 3.6L Boxer 6. Ascent's 8.7 inches of ground clearance easily surpasses all of it's direct competitors including the Honda Pilot, Toyota Highlander, Ford Explorer, Volkswagen Atlas and Nissan Pathfinder. Perfect for family outings, camping and trips to the lake, the base model has a towing capacity of 2,000 pounds. Upgrade to a higher trim level and take advantage of the 5,000 pound towing capacity.
Safety & Convenience
Designed with safety in mind, this SUV comes with standard Blind Spot Monitor with Rear-Cross Traffic Alert on all models except the base trim level. Other safety features include reverse automatic braking, which is optional on the Premium 8-passenger model and standard on all other models besides the base model. For assistance at intersections, parking garages and other places that may be difficult to see, the Ascent Touring comes standard with a front view mirror that uses a grille mounted camera to display a 180 degree view of what lies ahead. To keep you and your family on the road and in good hands, each new Ascent model comes with 3 years of complimentary Starlink Safety Plus as well as 6 months of complimentary Safety and Security Plus.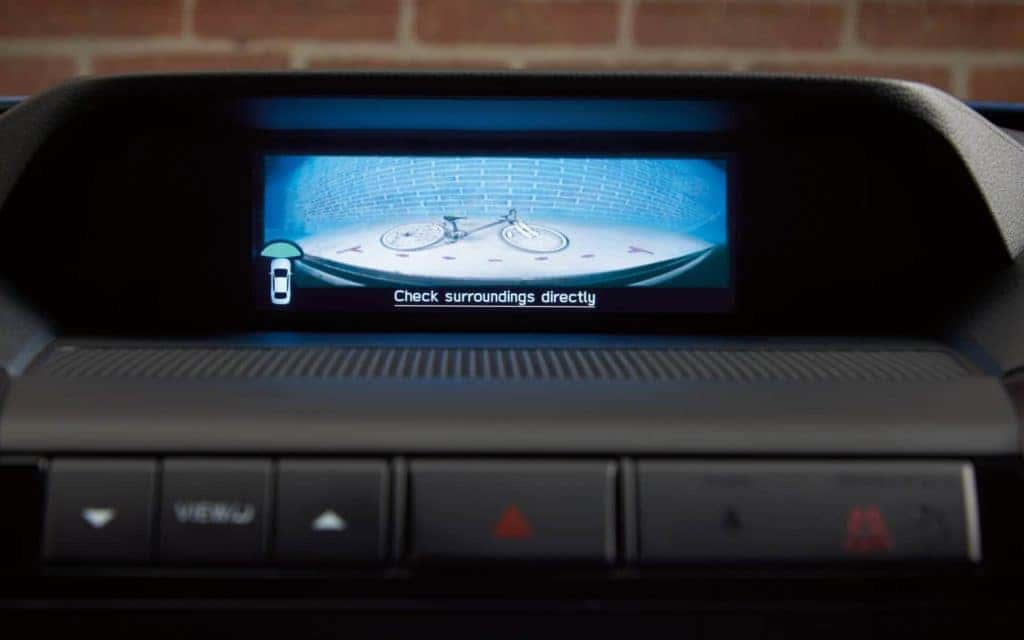 Front View Mirror Display