What is Subaru Express Service?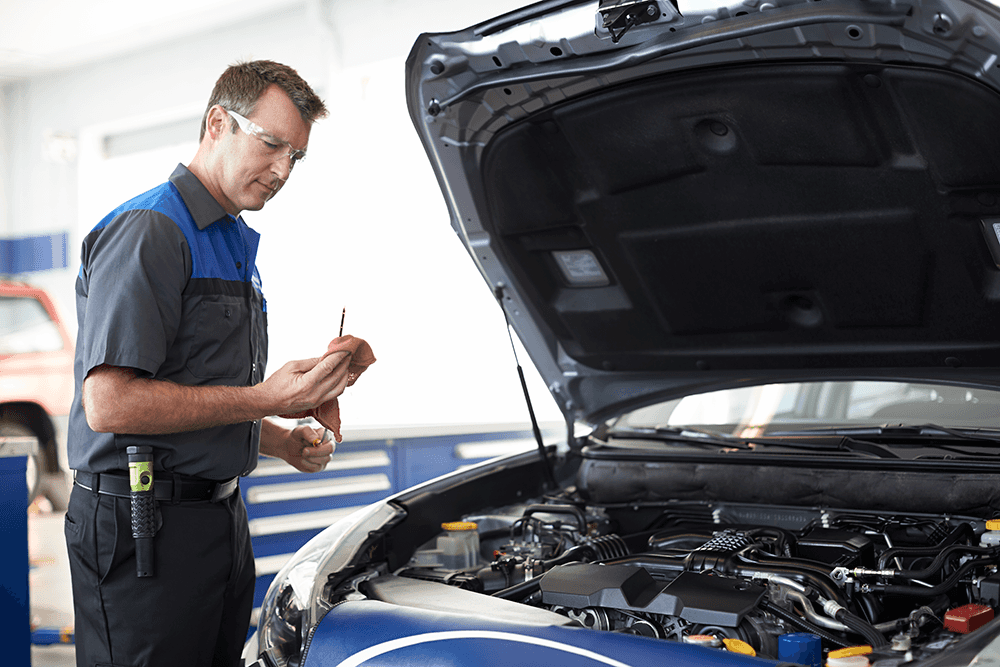 What is Subaru Express Service?
Believe it or not, getting your vehicle serviced doesn't have to be a hassle. With the hustle and bustle of everyday life, vehicle service can sometimes fall by the wayside – but you should always try to stay on top of your regularly scheduled maintenance. Forgetting to bring your car in for routine maintenance could potentially cause damage to your vehicle, so staying on track with your vehicle's maintenance schedule is key. We know your schedule is busy – so we offer "Subaru Express Service", a quick and easy maintenance solution that doesn't even require an appointment. This minor maintenance program helps you get in and out of the shop in no time.
How does it work?
If you're someone who doesn't like setting concrete appointments and enjoys the flexibility of being able to swing by the dealership at your own convenience, Subaru Express Service is the perfect option for you. Our express service option doesn't require an appointment; you just simply drive up to our service drive and let our factory-trained technicians do the rest.
What is included in Subaru Express Service?
The express service option includes minor maintenance such as an oil change, tire rotation and a multi-point inspection. Our technicians will inspect your vehicle to make sure everything is in tip-top shape, and provide you with an easy-to-understand review form at the end of the service, so you can see exactly what is going on with your Subaru. Our service technicians will notify you if the inspection shows any other services that may be needed to keep your Subaru running at its best.
Routine maintenance is essential for keeping your Subaru on the road, and it helps to prevent any major damage and necessary repairs in the future. So, what are you waiting for? Swing by our service department to see what Subaru's Express Maintenance is all about.