Wilsonville Subaru Is Hosting the Upcoming Girls on the Run 5K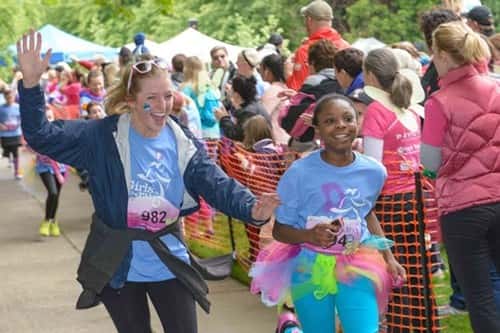 On Saturday, May 13, we will be hosting the Girls on the Run 5K!
Girls on the Run works to inspire girls in 3rd-5th grade through a dynamic 10-week program. The program includes an array of physically and emotionally engaging activities and ends with a 5K run to celebrate the girls' success. The program also includes a service project, through which the girls develop important skills while positively impacting their communities.
According to Girls on the Run, "Girls face social pressures and conflicting messages about how they should act and who they should be. Studies show that by adolescence, girls' confidence drops about twice as much as boys'." But, they argue, "It doesn't have to be this way." By participating in the Girls on the Run mission, girls are encouraged to "build lives of purpose and to make a meaningful contribution to community and society."
Each girl is paired with a running buddy ("must be female and 18 or older by April 1, 2017"), who is responsible for mentoring and chaperoning during the run. Approximately 850 runners will be participating in the event! To learn more about how to become a running buddy, follow this link.
The 5K will be held this Saturday, May 13, at Portland International Raceway. The run starts at 9 AM and continues until 11 AM. Tickets can be found here.
For more details on Girls on the Run, visit their website.