Wilsonville Subaru: Proud Sponsor of the 2018 Oregon Trail Rally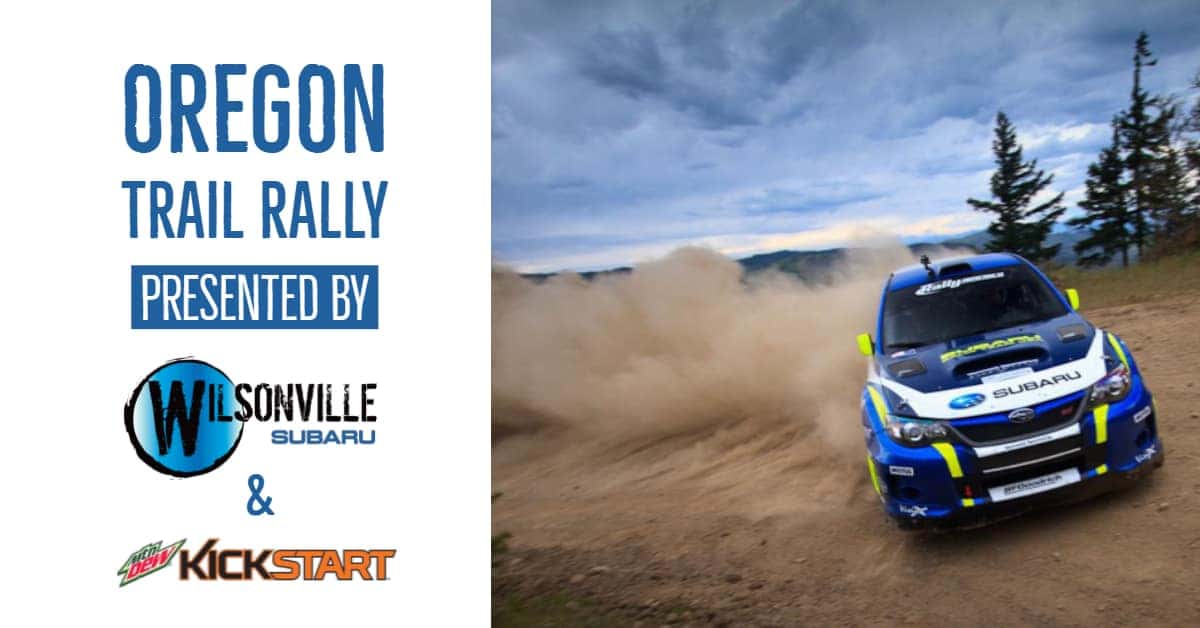 Wilsonville Subaru is proud to announce our partnership with the Oregon Trail Rally (OTR). Each year, the Oregon Trail Rally puts on an exciting weekend of Subaru rally racing for spectators to enjoy. This year's three day rally event is sponsored by both Wilsonville Subaru and Mountain Dew KickStart. The Rally kicks off Friday evening at Portland International Raceway at 6 PM.
When & Where:
Friday's rally action includes 4 stages at PIR. Doors open at 4 PM and the Parc Expose begins at 6 PM, with the first car starting around 7 PM. Saturday morning rally action kicks off at 9 AM in Goldendale and continues Sunday at 9 AM in Dufur.
Tickets:
Tickets can be found online here. Children under the age of 6 get in free, while tickets for children ages 6-12 are $5 online and $6 at the gate and adult tickets are $10 online and $12 at the gate.
Foundations Series:
Wilsonville Subaru will also debut our new line of accessorized vehicles at the Oregon Trail Rally – the Wilsonville Subaru Foundations Series. These custom accessorized vehicles are perfect for anyone who loves to explore the North West. Swing by and check out the amazing features of the Cascades Foundation, Trail Foundation and Surf and Sand Foundation vehicles. For each new foundations vehicle sold, Wilsonville Subaru will donate $150 to one of three local foundations – the Portland chapter of the Surfrider Foundation, the Oregon Wildlife Foundation and Mountain Wave Emergency Communications. 
Learn more about the Oregon Trail Rally here. Purchase Oregon Trail Rally tickets here.