How to Disable Subaru EyeSight Driver Assist Technology
While the days of flying cars that "Back to The Future" predicted nearly 35 years ago aren't quite a reality, there are still some pretty amazing technologies available in our daily commuters. Subaru introduced their EyeSight Driver Assist Technology system in 2013 in order to help make your drive easier and safer. However, there may be some instances where you'd like to disable EyeSight. For example, when entering a carwash, you're going to want to turn off the pre-collision braking system in order to prevent your Subaru from applying the brakes during the carwash process. Curious how to disable Subaru EyeSight's safety features? Continue reading to find out.

Can Subaru EyeSight be Turned Off?
Yes! Subaru's EyeSight Technology can be disabled. While there are some instances (as mentioned above, in the carwash) where turning off EyeSight is extremely helpful, Subaru does not recommend disabling EyeSight for your everyday drive. Plus, who wouldn't want an extra set of eyes on the road to keep you safe?
How to Disable Subaru Eyesight:
While you can disable all EyeSight features, EyeSight allows some flexibility. For instance, if you want to disable adaptive cruise control, but keep all other safety features on, you can do just that. EyeSight requires that you disable each feature individually, and once you turn your vehicle off, it EyeSight will automatically be activated once you put the key back in the ignition.
How to Turn Off Lane Departure Warning
To disable Lane Departure Warning, locate the button featuring an icon of a vehicle veering to the right, labled "OFF". This button can be found to the left of your steering wheel, below the heating vent. Press and hold the button for around 2 seconds to disable the feature.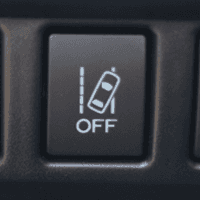 How to Turn Off Pre-Collision Braking
The button to disable Pre-Collision Braking is located in the same area as the Lane Departure Warning button. However, this one shows two vehicles colliding. To disable Pre-Collision Braking, hold this button for two seconds. It is important to disable Pre-Collision Braking before entering a carwash, so the EyeSight system does not try to apply the brakes during the carwash process.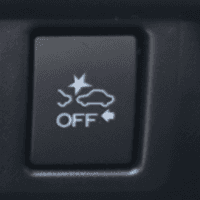 How to Disable Adaptive Cruise Control
To disable Adaptive Cruise Control and switch to standard cruise control, all you need to do is press and hold the "set distance" button on the right side of your steering wheel. Continue to set speed as you usually would. Easy as that!
How to Turn Off Lane Keep Assist
While Lane Keep Assist can be a handy feature, you can easily turn it off directly from your steering wheel. Simply press the lower right button on the right side of your steering wheel to turn off this function.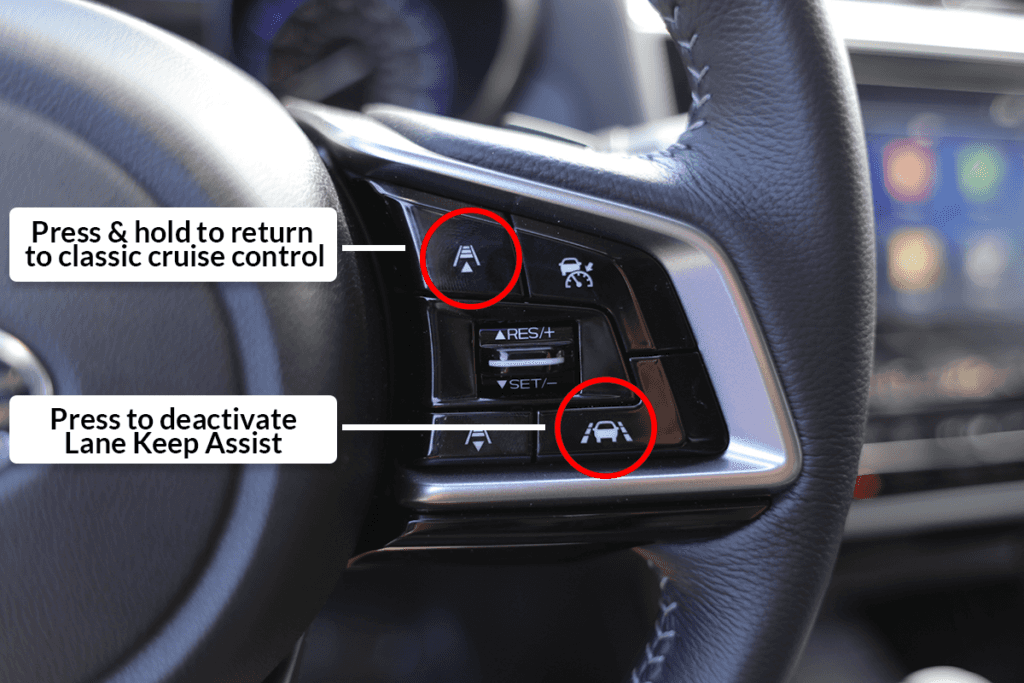 ---
Have more questions about EyeSight? Check out our blog or leave us a comment below.
View our blog on Subaru DriverFocus!
---